While leads are essential to any business, the fact of the matter is that the real money is in the FOLLOW- UP. Creating a consistently full pipeline requires more than lead generation. It requires lead nurturing. Because, at the end of the day, if you don't follow-up and stay top-of-mind with your clients, SOMEONE ELSE WILL.
Now that we agree that the Real Money is made in the follow-up, let's learn how to make follow up easy. It should be consistent, automated and above all, authentic. That is where LionDesk comes in.
Mike White will show you ways to use follow-up tools to keep yourselves in the minds of your past clients. So you are the one they contact when they need to sell/buy again.
Here are some tips and resources to check-out. Bring your questions to the class.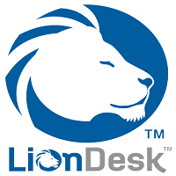 Wednesday, September 30th
11:30 am | Zoom Class


___________________________________________
PSAR's Mission is to empower REALTORS® to flourish while being accountable to
each other, our clients, and our community.
Since 1928, the Pacific Southwest Association of REALTORS® has played a significant role in shaping the history, growth and development of the Real Estate industry in San Diego County. Workshops are open to all REALTORS® and Affiliated Members. This class is free of charge.