Knowledge of tax benefits, and the efficient expense-tracking practices that validate your deductions, are essential for maximizing your returns while minimizing payments.
Seats are limited, so be sure to register soon!
Wednesday, September 27th
11:30 AM - 1:00 PM


Real estate professionals face unique tax challenges due to the nature of the industry. Understanding the tax benefits available and implementing efficient expense-tracking methods can maximize returns and reduce tax liabilities.
Join Mike White (PSAR Technology Chair) and Tax Preparation Specialist Amanda Bettencourt as they discuss the following:
The latest tax deductions for Real Estate professionals
Accurately tracking mileage for real estate-related travel
Recordkeeping with software to organize expenses
Using escrow and title fees to offset tax liability
How the new tax law affects REALTORS®
How to leverage taxes for your benefit
Stay compliant and effectively use tax benefits to help sustain your business success. Make tax time stress-free and financially fruitful.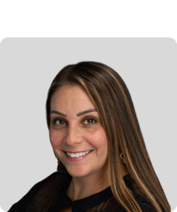 Meet the Speaker:
Amanda Bettencourt is a tax preparation specialist who joined her family's accounting practice in 2006. Leveraging her background in counseling psychology, Amanda has a keen ability to guide clients through financial stressors.
She stays up-to-date annually on the latest tax laws and regulations as a California Tax Education Council (CTEC) certified tax preparer. Amanda also holds deep expertise in small business incorporation filings and compliance.
After earning her Master of Science in Counseling Psychology from National University in 2006, Amanda obtained a Bachelor's in Gerontology from San Diego State in 2004.
With nearly 15 years of tax preparation experience under her belt, Amanda offers both the technical skills and interpersonal tact needed to optimize financial outcomes for clients. She specializes in minimizing liability through maximizing deductions for real estate investors and small business owners.
Amanda finds great fulfillment in empowering clients to overcome the complexities of taxes and make smart financial moves. Outside of tax season, she enjoys giving back by volunteering as a youth mentor.
Email education@psar.org Or Call: 619-421-7811 for more information
---
PSAR's Mission is to empower Real Estate Professionals
Since 1928, the Pacific Southwest Association of REALTORS® has played a significant role in shaping the history, growth and development of the Real Estate industry in San Diego County.