Directly from the training Staff at C.A.R.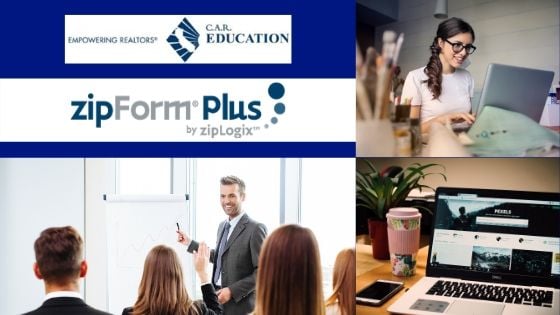 This hands-on class will show you how to utilize your zipForm® Plus to complete
contracts and manage transactions. You'll learn about the new and updated interface
and the new tools available to you, designed to save time and protect you from mistakes.
Some of the features covered will be:
• Templates
• MLS Connect
• Sticky Notes
• Photos
• Adding non-CAR docs to your transaction
• Clause manager
and more....
Directly from C.A.R., zipForm® Products Trainer, Jackson Beaudelaire
~ Bring your Laptop or Tablet ~
Cost: FREE for PSAR and NSDCAR Members, $20 for Non-Members
TWO locations and times to choose from:
---
---
SOUTH Service Center
Thursday, February 27 | 10 AM TO 12 PM
880 Canarios Ct. Chula Vista, CA 91910
---
---
EAST Service Center
Thursday, February 27 | 1 PM TO 3 PM
1150 Broadway, El Cajon, CA 92021
Or call (619)421-7811 to register.


FLYER