PSAR 5th Annual Zombie 5K run/walk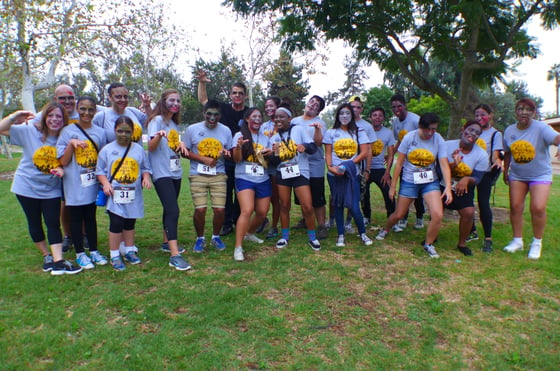 DRESS LIKE A ZOMBIE and JOIN IN THE fun WHILE SUPPORTING a CHARITY!*
It's time to get your ZOMBIE on! Grab your family, friends and pets and get ready to walk or run for charity at the 5th annual Zombie 5k Run/Walk on Saturday, Oct. 12, at Rohr Park, 4548 Sweetwater Road, Bonita. The Zombie 5k is presented by the Pacific Southwest Association of REALTORS®. This fundraiser is open to the public. Everyone is invited to attend.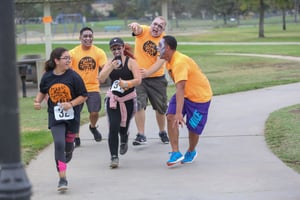 Participants are invited to dress up in their best zombie attire, or you can just come as you are. Dress like a zombie and join in the fun while supporting the charity. Halloween costumes are welcomed too. Check-in will begin at 7:30 a.m. and the three-mile run-walk will begin at 9 a.m.
Entry fee is $10 for adults and children over age 5.
A contest will be held for best-dressed pet and child. Additional activities will include face painting, a jumpy inflatable, food, trick-or-treat booths and a raffle with prizes.

The PSAR Charity Committee is inviting all PSAR members to gather your family and friends together to compete in this fun event. The Zombie 5K, held in partnership with John and Susan Carroll, is a fundraiser to benefit cancer screenings at San Ysidro Health Center. This year's organizers include Robert Cromer, Laurie McDowell, Rhonda Beathard and Juliet Montoya.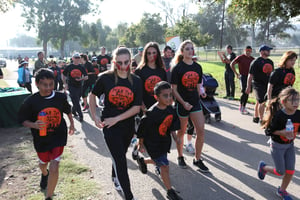 Sponsors include Rhonda Beathard with Guild Mortgage, Juliette Montoya-Cesena with Bay Equity Home Loans, Chris Aguilar with NixTerminte, Juanita Adame with Liberty Mutual Insurance, The Cromer Team, Raymundo Gill with Aftermath Exterminating, Ted Przybylek with Rancho Ted, Kasem Abdulla with Edward Jones, Ricardo Ruffo with Mission Federal Credit Union, Michael Cabradilla with Legal Shield/Sureflow Entertainment, Alex Chua with Minuteman Press, California Signs and Marketing, Momi Gonzalez, Lily Molina and Phana Par with Caliber Home Loans.
Last year's 4th annual event raised $4,000. The event was a lot of fun and organizers received rave reviews from participants.
*PSAR in Partnership with John and Susan Carroll,
proceeds from the event will go to benefit San Ysidro Health.

Sat, October 12, 2019 | 9:00am - 12:00pm | Check-in at 7:30am
Rohr Park | 4548 Sweetwater Rd, Bonita, CA 91902
Or call 619-421-7811 to register by phone
---
Topics: Events
Comment on this blog below: