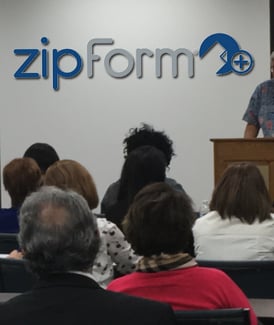 Gain the knowledge you need to maximize zipForm® Plus to complete contracts and manage transactions.
Practice with the new and updated interface and new tools designed to save time and protect you from mistakes.
Discover features such as Templates, MLS Connect, Photos, and adding non-C.A.R. docs to your transaction, clause manager, and more...
Thursday, February 21st. 2 locations and times to choose from below.
Cost: FREE for PSAR Members
$20 Non Members

REGISTER HERE FOR FEB 21st SOUTH COUNTY
11:00 AM - 1:00 PM
880 Canarios Ct, Ste. 100, Chula Vista, CA 91910
REGISTER HERE FOR FEB 21st EAST COUNTY
2:30 pm - 4:30 PM
1150 Broadway, Ste. 100, El Cajon, CA 92021
Instructor Jackson Beaudelaire, C.A.R. Product Coordinator
Instructor Jackson Beaudelaire is a zipForm® Product Coordinator at the California Association of Realtors in Los Angeles. Previously, he was a full time Realtor® in Los Angeles for 10 years. He specialized in Commercial Apartment Building sales as well as Residential New Development.
C.A.R. is a statewide trade organization with more than 180,000 members dedicated to the advancement of professionalism in real estate.